About Me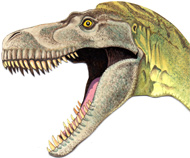 I am a freelance artist and professional illustrator based in the UK with many years of experience in commercial and non-commercial commissions from children's book publishers, magazines, advertising agencies, e-learning providers and card companies to name just a few.
All my work is produced using traditional methods employing paints, inks and pencils depending on clients requirements and preferences, and is 100% hand drawn or painted. No computer aided design is used during the original artwork production. Please take a look at my gallery which shows a selection of my work created for numerous clients here in the UK, Europe, USA and Australasia.
Over the years I have produced work for many companies including but not limited to, BBC Worldwide, World International, Parragon, Spearmark, Grandreams, Britannia Cards, Kardonia and Hodder Education. Some of the books I have illustrated are now available through the UK lending libraries.
"Jane has been the artist I have worked with to create assessments or tests for Hodder Education, Rising Stars Assessment and LCP. She has the talent to produce superb child-friendly illustrations in primary assessment in reading and maths. The PiRA and PUMa series for RS Assessment are by far the market leaders in commercial primary assessment. Jane also has the extra talent of being able to provide B&W and full-colour technically accurate illustrations, particularly for maths but also for non-fiction reading. I always turn to her as the artist I wish to work with because she delivers top quality on time and on price."
Colin McCarty - Test and Evaluation Ltd
"Jane has produced illustrations us for several years. She is very easy to work with. She is very conscientious, professional, well organised and always completes work on schedule. Her work is always of an exceptional standard and very popular with our clients. I highly recommend her."
Stoneworks Education Ltd
I can produce artwork either from a brief, or provide ideas of my own as necessary. Please contact me if you would like to discuss a commission.
If you are looking to discuss commissioning me for portrait work, please visit my www.portraybyjane.com web site for further details.